For savvy airline passengers, last minute ticket purchases can result in big savings. If your travel plans are flexible, you can score some attractive last minute flight deals.  Here's a list of great resources to consult:
Website: If you have the time to spend browsing it can be worth patiently spending a few hours searching the travel pages. You may also  find your way to a dream vacation for a fraction of the normal price or fill out the request form, so that an IFlyBusiness agent can start working on your request
Travel Companies: Travel companies are eager to minimize their losses and will often offer  fabulous last minute deals. If your travel plans are flexible, you may have several last-minute deals from which to choose.
IFlyBusiness Agents: Booking your flight online does not always equal a great amount of savings. However, the services offered by an IFlyBUsiness agent can be advantageous because they will  advise you with pertinent information and offer unadvertised fares on last minute bookings saving you thousands.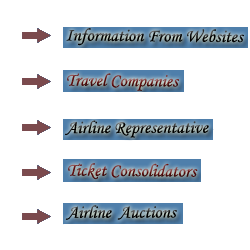 Ticket Consolidators: Ticket consolidators purchase flights on a large scale and then sell them for profit. Often, as the date of departure draws near, unsold tickets will be offered for sale at considerably lower prices as ticket consolidators would rather sell at a loss, rather than lose the entire cost.
When it comes to saving money by booking last-minute flights, you should be prepared to act fast. Inexpensive, last-minute flights and travel packages are often snatched up quickly by cost-conscious travelers. Consult with an agent for awesome discounted deals.
Book your last-minute flights through our company as we are a reputable online travel agency with over eleven years in Business. We have A+ ratings with the BETTER BUSINESS BUREAU and help our clients travel on the best dicounted Business and First Class flights.
Call our office today to speak to an agent 
1-800-807-9834