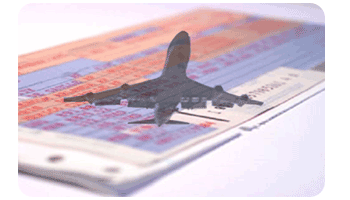 Travelling for business related purpose is so common and most of them are looking to travel in the most comfortable way along with economical means. It is quiet impossible to travel in the cheapest way but now it's not! Yes! I fly is here to help you out to make your travel more comfortable conjointly that is easy on the pocket. In recent days flights are the safest way to go back and forth irrespective of the destination and this is because of the development in technology for its advancements are in peak.
What so special in ifly? Here you go!
Affordability and convenience is a must and here you can make it come lively because of the facilities offered by us are so!
Each and every business associates who travel for business always ponders on two things and it includes flexibility and hassle free which is fail-safe at ifly. The  business class flights are there to serve the entrepreneur who wishes to travel in the most affordable way.
The facilities which you enjoy in business class flights are just the same like first-class and you get to travel in the most comfortable way.
IFlyBusiness.com is the best comprehensive travel firm which specializes in International discounted business class tickets, special business class airfares and first class travel. The very special thing about ifly is that you can fly in your desired airlines in business class by paying 50% less than the person sitting next to you. Isn't it amazing! Thereby you can enjoy the same facilities like sleeper seats and first class service that is easy on your pocket.
Our main goal is to meet your expectations by exponentially cutting the costs and we follow a separate set of actions to endow this facility. Our special focus lies in business class round the globe destinations along with several stop itineraries.
The posh amenities that are available in the first class are now to be had at the business class flight as well. So what are you waiting for just log and check out!
Stop searching for the cheap business class flight on your own and simply call iFlyBusiness the best deal!