Due to fierce competition and also in a bid to stay, survive and excel, most international airlines offer certain unique and distinct business class facilities to lure passengers. To get inkling about these attractive features, it may be worthwhile to make a comparative study of three of the world's most leading airlines - Lufthansa, British Airways and Air France.
Lufthansa :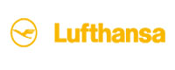 Apart from being Germany's national flag carrier, Lufthansa is indeed one of the world's largest airlines. They offer regular domestic flights within Germany, short duration flights connecting countries across Europe and many other long-haul flights to several other countries throughout the world. It is only to be expected that a premier international airline like Lufthansa would bestow special attention to their Business Classpassengers.
The seats are quite commodious measuri ng approximately 20″ in width and capable of reclining to a lie-flat bed and with occupant-friendly armrests. An imaginatively designed retractable divider walls offer limited privacy, particularly when lying down or sleeping.
Food at Lufthansa is painstakingly prepared by some renowned chefs and the menu is regularly changed with seasonal flavors. Some of the finest wines are available.
The entertainment area also leaves nothing to be desired. Each of the passengers are provided with personal video screen with on-demand movies, television viewing, music channels – not to speak of  CDs, audio books, video games etc.
British Airways :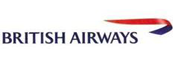 Business Class on British Airways offers three different types of experience as the facilities of business class in British airways varies depending on what route you are flying.
Business Class on British Airways is popularly known as Club World. When you are on a short-haul flight within Europe, it is called Club Europe. Assuming you are flying from London to New York on board one of the prestigious Business Class-only flights, it is called Club World London City. Whatever the British Airways flight you are traveling, you become part of that club.
As regards seating, the main attraction is the provision of a retractable screen for privacy. The seats are capacious and recline to a fully flat bed and the headrest is imaginatively designed with memory foam to add to custom comfort.
The food served is extremely delicious and the menu is chalked out by a team of well-known chefs. You can also order some eats between meals. Some fine wines are also served.
As regards entertainment, please know that each seat is provided with a personal 10.4″ flat-screen TV and the added attraction is the noise-filtered headphones. You can obtain audio and video on-demand, with movies, TV shows, music CDs and audio books, interactive games – all amply available.
Air France :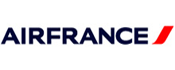 Air France, as is known to many, is the national carrier of France and the Business Class in its flights is known as Affaires. But notwithstanding this common Affaires umbrella, Business Class on Air France flights varies depending on the flight you are traveling.
The Business Class is indeed of much superior quality on the long-haul flights. The seats, services, entertainment facilities and other amenities are unbeatable and of world class standards.
The seats are 20″ wide when used as a seat, and more than 24″ wide when converted as a bed. Seat reclines to almost 6.5′ long as a bed to a lie-flat position. Besides, you have massage function both in seats and footrests for added comfort.
As is to be expected, the food served is extremely palatable and reflects the traditional French cuisine and care is taken to update the menu every ten days. Needless to say, some of the finest wines are available.
Each of the passengers is offered a 10″ video screen for personal viewing with noise-canceling headphones and a wide selection of movies, TV shows, video games, and music channels to choose from.